MES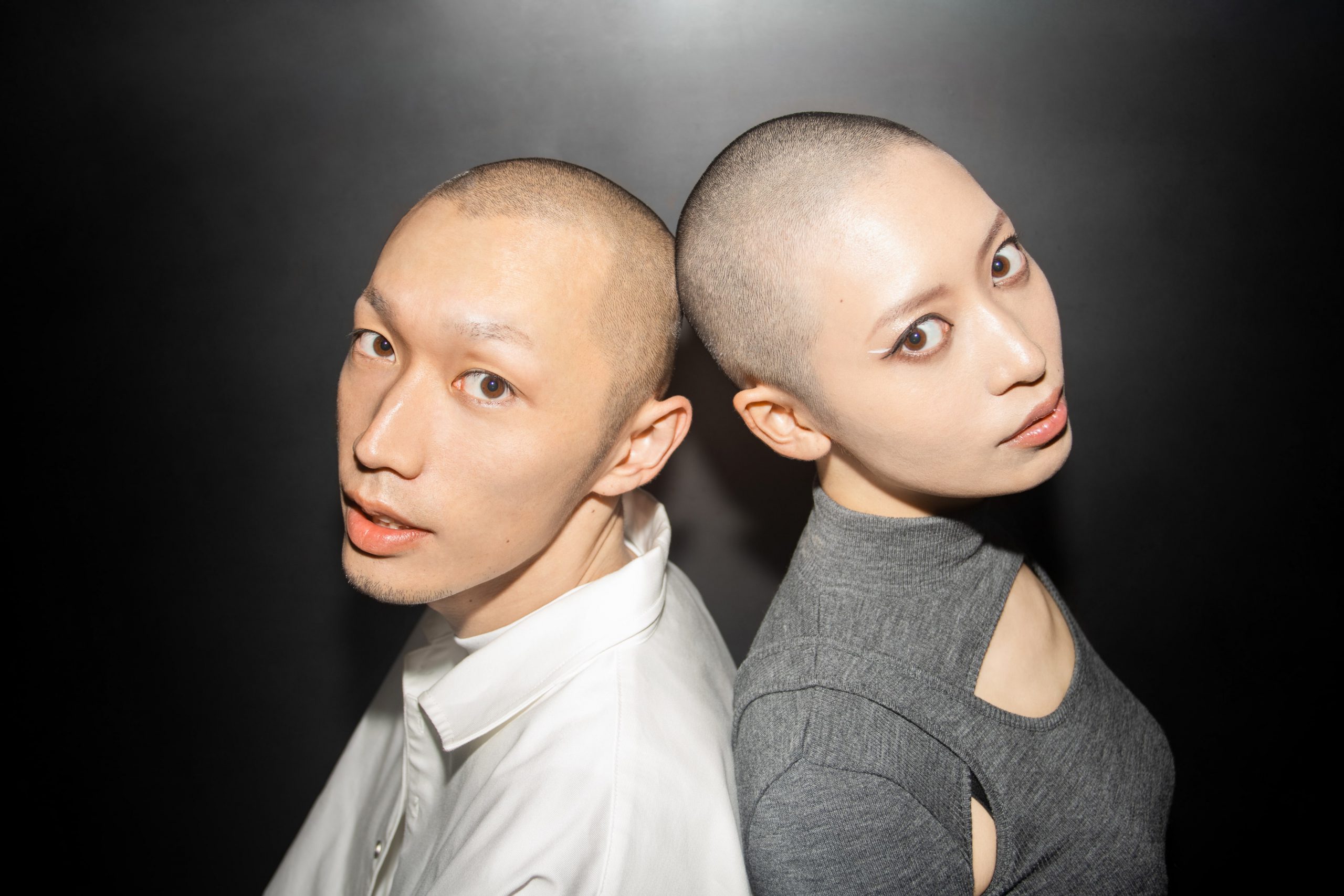 MES(メス)は、谷川果菜絵(KANAE)と新井健(TAKERU)を中心として、2015年、東京芸術大学在学中に結成された日本のアーティスト・デュオ。
音楽や演劇、カウンターカルチャーに影響を受け、展覧会やパフォーマンス、ライブイベントを国内外で実施。近年は、クラブカルチャーと現代アートの接触を試みるなど、マージナルな位置から社会を観測する作品を展開。レーザーを建物に放つ<レーザー・ライティング>や、彫刻インスタレーションのプロジェクトなどを行っている。
また、オリジナルの〈レーザー・アニメーション〉と〈ライブ・テーピング〉等を駆使したコミッションワークを広く展開している。
〈ライブ・テーピング〉使用のgbkテープのスポンサーは古藤工業株式会社。
MES is a artist collective formed 2015 in Tokyo University of the Arts with members Kanae Tanikawa and Takeru Arai.
We were influenced by theater, music, and counter culture, we develop independent projects −art works, exhibitions and performances both in Japan and overseas. In recent years, we has been trying to make works that contact between club culture and contemporary art, and working on projects such as 'laser lighting' that shoot lasers at buildings and sculptural installations with laser.
In addition, MES is widely developing futuristic and psychedelic commission work (live, movie and fashion etc) by original "LASER Animation" and "Live-Taping".
The sponsor of the gbk tape used in <Live Taping> is Furuto Factory Co., Ltd. (MonF) 
(太字は個展または主催)
Solo & Group Exhibition
2022
惑星ザムザ/東京都新宿区
大ANAGRA展/

半蔵門ANAGRA
2021
TOKIWAファンタジア/山口県宇部市
ストレンジャーによろしく/石川県金沢市
Reborn Art Festival 2021夏/宮城県石巻市
DISTANCE OF RESISTANCE/抵抗の距離/代々木TOH
Media Ambition Tokyo 2021/六本木ヒルズ 52Fシティービュー
2020
UGO祭2020「You(We) are Beautiful!」/新大久保UGO
ENCOUNTERS  3F「NIGHT LIFE」/ANB Tokyo
Dark Independants /オンライン
2019
TAV GALLERY 5th Anniversary Exhibition MID CORE/TAV GALLERY
2018
新井健 OUTTA STEP「CLUB IN MUSEUM」Day1-3/ワタリウム美術館地下・オンサンデーズ、青山蜂
2017
2016
2015
My Eyes See_whitsle blowing

ONE
Project/Performance/Other
2020
M ・ I 2020/高知県立美術館ホール
yaaaz
2019
《暗間》feat. 万美 /西武百貨店 渋谷店 美術画廊
2018
新井健 OUTTA STEP/ワタリウム美術館地下・オンサンデーズ、青山蜂
2016
MES/N/TRANS​ ​ARTS TOKYO​ ​2016
2015
POOL MUG/桜台pool



NATU NATU/オーストリア・ウイーン
Regular Party
そのほか、2015年より東京・渋谷を中心に(青山蜂、Rubyroom、Contact Tokyo等)クラブイベント多数。
Collaboration Video (Independent)
2020
2019
2017

Comission Works
2022
武瑠 15TH ANNIVERSARY LIVE「Butterfly BoY」
INSPIRATION CULT MEDIA「THE WALKERS」supported by Johnny Walker
ABC-MART GRAND STAGE アートオブシューズ#22
kZm「ONE MAN LIVE」
2021
RIMOWA「MOON」
「MG NO.3」堂本光一 特集・表紙
Amazon Prime「キコキカク」YouTube特別番組
SHIBUNIWA「NEO HANAMI」
SHOW=BiZ プロモーションビデオ
「MG NO.3」SixTONES 高地優吾×田中樹 特集 ビジュアル
2020
sleepyhead S.A.C.T. limited TOUR 2020 ファイナル「WHY NOT」
でんぱ組.inc「THE FAMILY TOUR 2020 ONLINE FINAL!!~ねぇ聞いて?宇宙を救うのはきっと……~」オンラインライブ
Crossfaith TOKYO SESSIONS episode 1
sleepyhead feat. GOMESS & (sic)boy「WHY NOT」MV
DOMMUNE「PARCO Re:OPEN 前夜祭」
DollyNoire 渋谷PARCO POP UP
2019
FRESH!? HIPHOP Competition Grand Champion Ship
sleepyhead「meltbeat」ツアーファイナル「PRIVATE FUNERAL」
「NOCTIVE NEW DAWN BREAKING」ローンチパーティーSUNTORY「ROKU GIN」
NIKE 「AIR MAX DAY」
FRESH×FRESH HIPHOP Showcase Competition VOL.2
FRESH×FRESH HIPHOP Showcase Competition VOL.1
2018
sleepyhead「共存半月」
インペリアルタバコ カンファレンス
sleepyhead「NIGHTMARE SWAP TOUR FINAL」
SUNTORY SUNBIRDS Vリーグ男子バレーボール開幕戦
sleepyhead「DRIPPING」TOUR

FINAL「Hole」

sleepyhead「THE ORAL CIGARETTES
"ReI project coupling tour ~Piggybacking Together~"」
My blu JAPAN LAUNCH EVENT
New Balance「PREMIUM FRIDAY FES」

NIKE「TYO ON AIR」

BMW Japan 2017 Award
吉田凜音ワンマンライブ「it's rinne time~vol.02~」
2017
H>FRACTAL ラフォーレ原宿private party 2017 Winter

吉田凜音ワンマンライブ「it's rinne time~vol.01~」
Singurality-U Japan Summit「Re:Humanize」日本科学未来館
Kukatachii ワンマンライブ「A Touch of Music!」
Rega Birthday Live